A Bit About Us
Welcome to Laura Oates Design. Founded in 2007, we are a Maryland based Graphic Design company located in beautiful, historic, Washington County. We can creatively meet all your graphic design needs. Here are some ways we can help you:
Advertisement Design
Logo Design
Brochure Design
Corporate Identity Packages
Displays
Signs
Newsletters
Maps
Videos
Websites
Digital Drawing
Social Media Marketing
E-mail Marketing
Banners
Poster Design
Postcard/Mailer Design
Race Marketing & Design (See our specialized work in this category)
Builder Marketing & Design (See our specialized work in this category)
Meet The Owner
LAURA OATES FOUNDED LAURA OATES DESIGN IN 2007.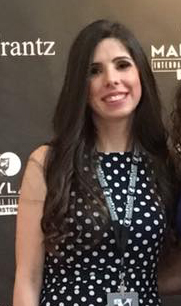 LAURA OATES
OWNER/GRAPHIC DESIGNER
Laura Oates, has over 25 years experience providing creative solutions for all your graphic design needs. Laura has a degree in Graphic Design from Shepherd University where she was president of the Universities chapter of AIGA (American Institute of Graphic Artists). Laura also enjoyed teaching and was a Visual Communication instructor. Laura worked several years for design firms, working at a national level, and developed top-level designer skills before she decided to start her own business in 2007.
Since founding Laura Oates Design she has continued to grow the business every year. Laura enjoys learning new design techniques and new software and keeping up with all the latest trends in Graphic Design. She continues to put her clients first and does whatever it takes to make sure that at the end of the creative process they walk away with a finished product they can be proud to share with the world. Laura has won multiple awards locally and nationally and Laura Oates Design has been selected as the #1 Design & Marketing Agency in Hagerstown.